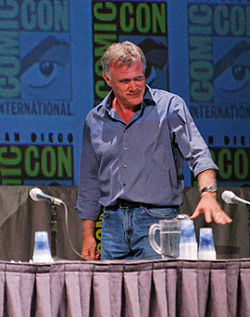 Joseph Eggleston "Joe" Johnston II is an American film director and former effects artist best known for such effects-driven movies as Honey, I Shrunk the Kids Jumanji and Jurassic Park III, also known for period films such as The Rocketeer October Sky, and The Wolfman.
In the Marvel Cinematic Universe, he directed the movie Captain America: The First Avenger.
Ad blocker interference detected!
Wikia is a free-to-use site that makes money from advertising. We have a modified experience for viewers using ad blockers

Wikia is not accessible if you've made further modifications. Remove the custom ad blocker rule(s) and the page will load as expected.