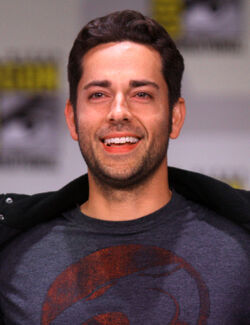 Zachary Levi Pugh (born September 29, 1980) is an American actor, director, and singer known for the roles of Kipp Steadman in Less than Perfect, Chuck Bartowski in Chuck, and Flynn Rider in Tangled.
Levi portrayed Fandral in Thor: The Dark World, replacing Joshua Dallas from the cast of Thor.
Ad blocker interference detected!
Wikia is a free-to-use site that makes money from advertising. We have a modified experience for viewers using ad blockers

Wikia is not accessible if you've made further modifications. Remove the custom ad blocker rule(s) and the page will load as expected.